06/09/06 - Rescued Treasures Thrift Store Grand Opening
Ernie Mills invited us to participate in the Grand Opening of the new Thrift Store on Hwy 55 and Cornwallis Road in Durham NC.
click for mapquest map

The store accepts all kinds of new and used household goods, furniture, clothing and vehicles which are then sold to the public to help support the Rescue Mission and the Samaritan Inn.
Sunderland Engineering was able to donate our engineering services to design the new facility for them.
Please help support the Rescue Mission by purchasing new and used items from the store.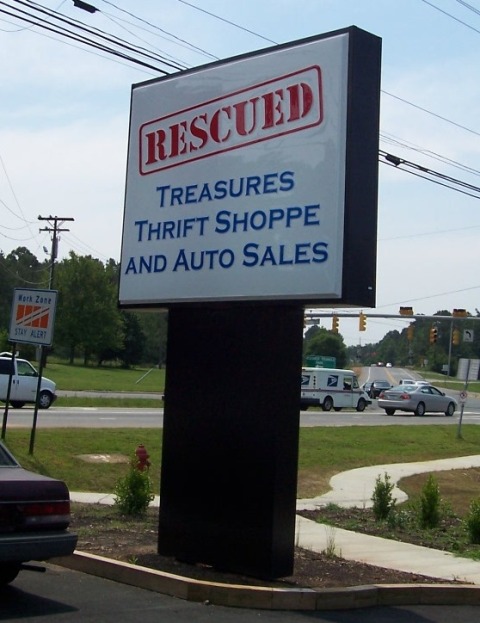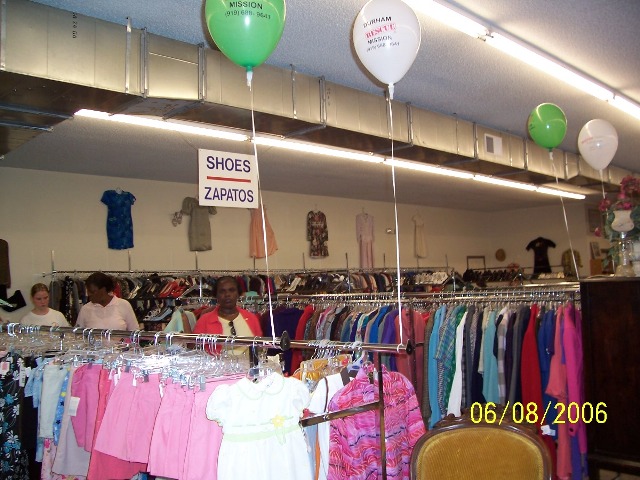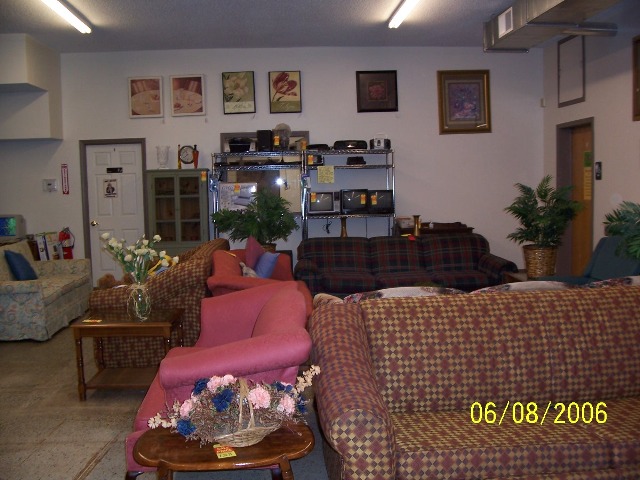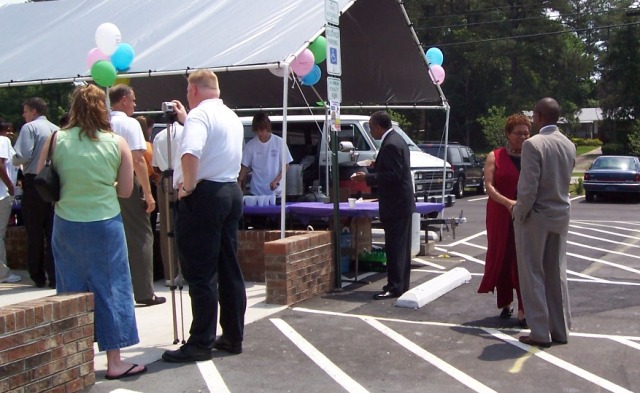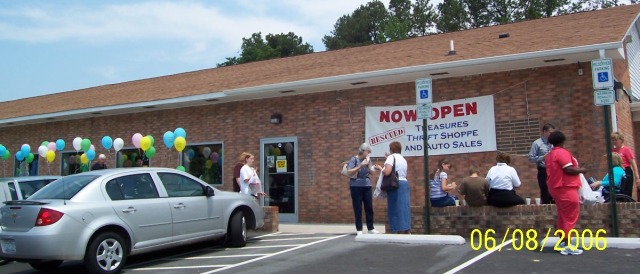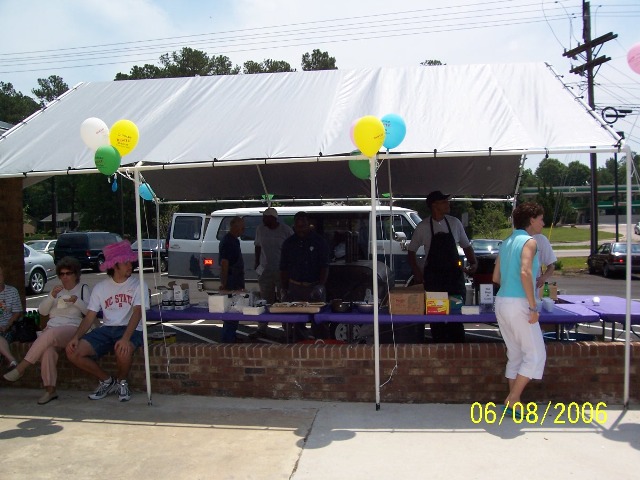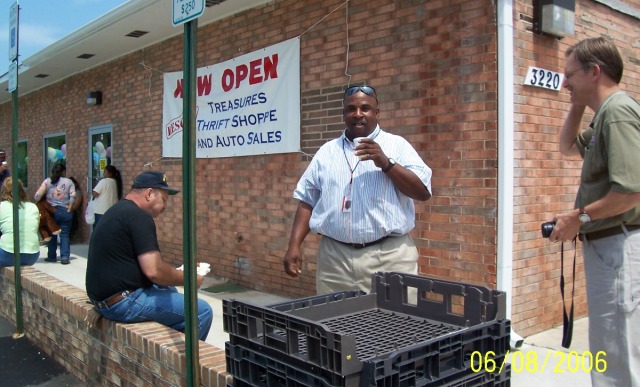 Hot Dogs and sodas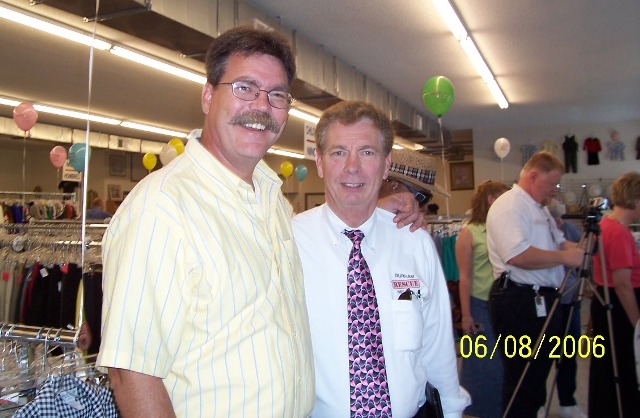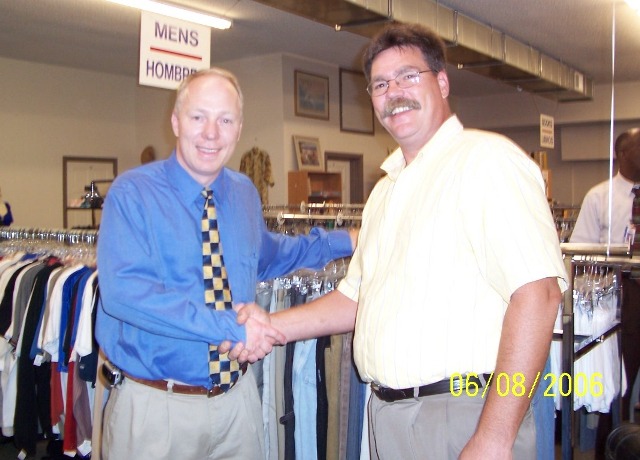 Gary with Rev Ernie Mills and Rev Rob Tart.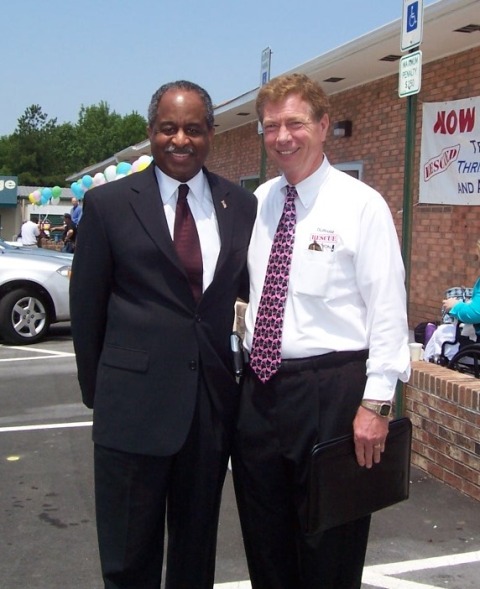 Mayor Bill Bell and Ernie Mills.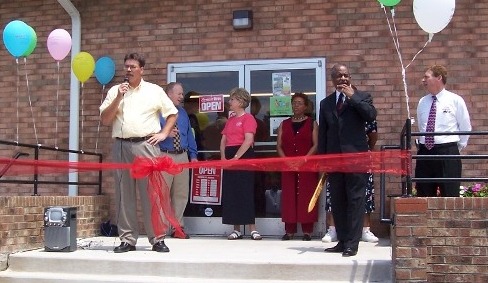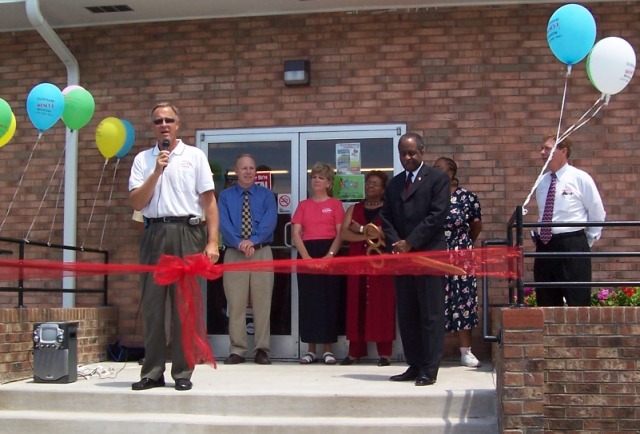 Gary and Steve Toler were asked to say a few words about our community involvement.

Tracy a Rescued soul speaks about her new life thanks to the Samaritan Inn.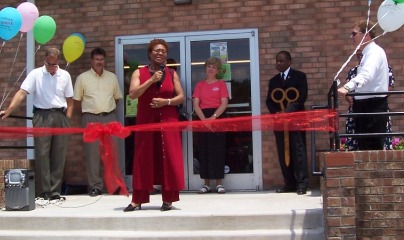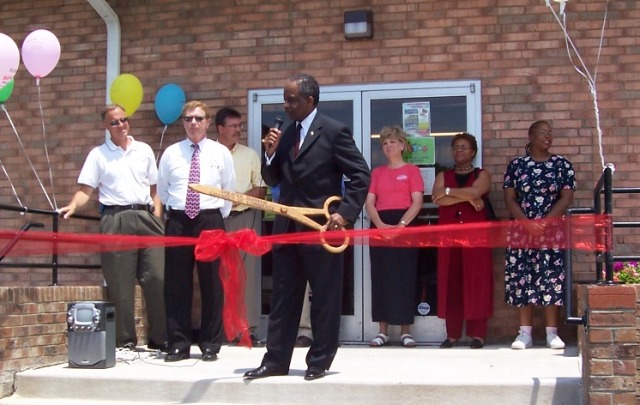 Mayor ProTem Cora Cole McFadden and Mayor Bell speak.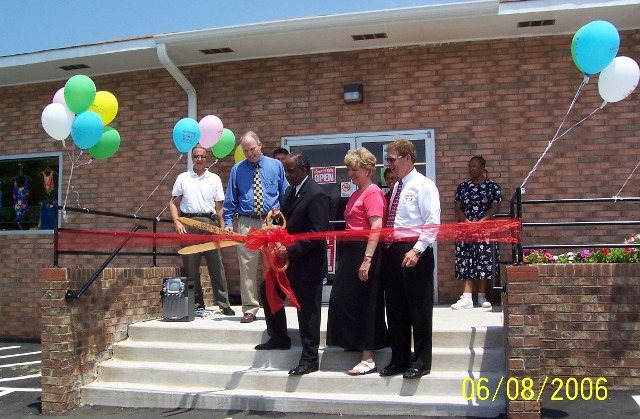 Mayor Bell cutting the ribbon.